National Wear Red Day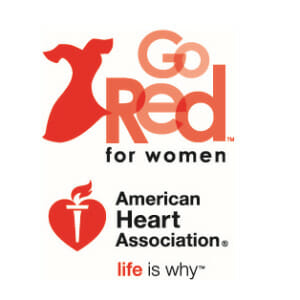 According to the American Heart Association, "National Wear Red Day® — the first Friday each February — is our special day to bring attention to this staggering fact. We encourage everyone to wear red, raise their voices, know their cardiovascular risk and take action to live longer, healthier lives."
Today is a day for us to think of, support, and remember all women who are suffering or have suffered with heart disease and those caring for others with this deadly disease. It's also an opportunity for us to learn about any risks or warnings so we can properly act if the time comes.
Go Red For Women is the American Heart Association's national movement to end heart disease and stroke in women because it's not just a man's disease. In fact, more women than men die every year from heart disease and stroke. The good news is that 80 percent of cardiac events can be prevented with education and lifestyle changes. Go Red For Women advocates for more research and swifter action for women's heart health. The movement harnesses the energy, passion and power women have to band together and collectively wipe out heart disease and stroke. It challenges them to know their risk for heart disease and take action to reduce their personal risk. It also gives them the tools they need to lead a heart-healthy life. 
Here's a red dress you may consider wearing.